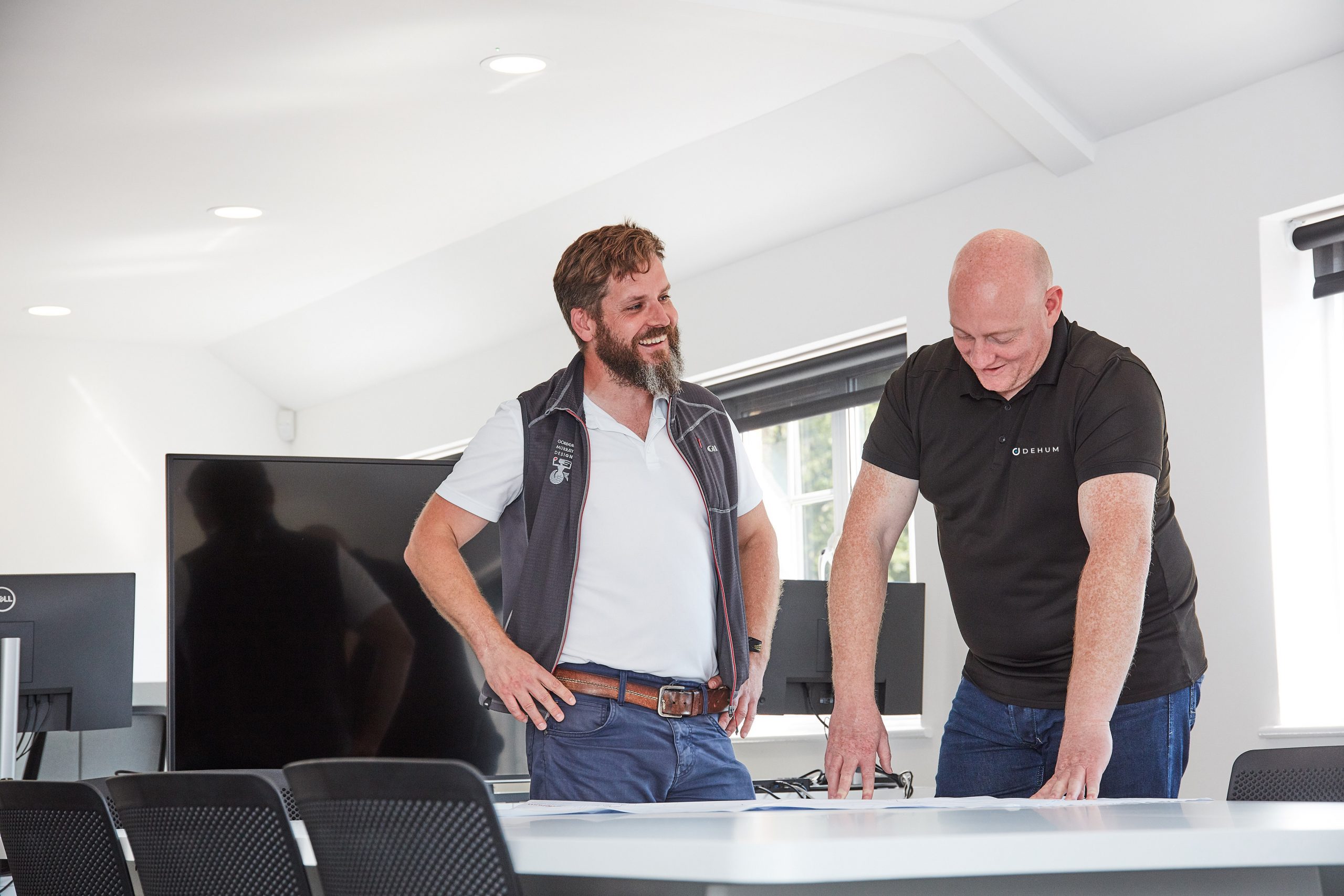 Initial contact
We will get to know a little more about you during this initial contact.  We will listen to your concerns with your current storage solution and, importantly, what you want and how you want us to deliver your bespoke solution.
The next step of our journey would be a site visit to tailor a solution unique to you and your vehicle collection.  During the visit, we will assess the various elements and variables which will need to be considered for the system to achieve your goals.  Size, shape and build style of the storage facility.  These metrics allow us to compile the list of needed parts to achieve our agreed humidity control goal.
Design-wise you can have as much or as little involvement in the design process as you wish.  PROTECT engineer every installation specifically for each facility, allowing you to choose the positioning of the dehumidifying unit, the routing and look of the ductwork, the type of fit and finish you require and how and where you want to interact with your system.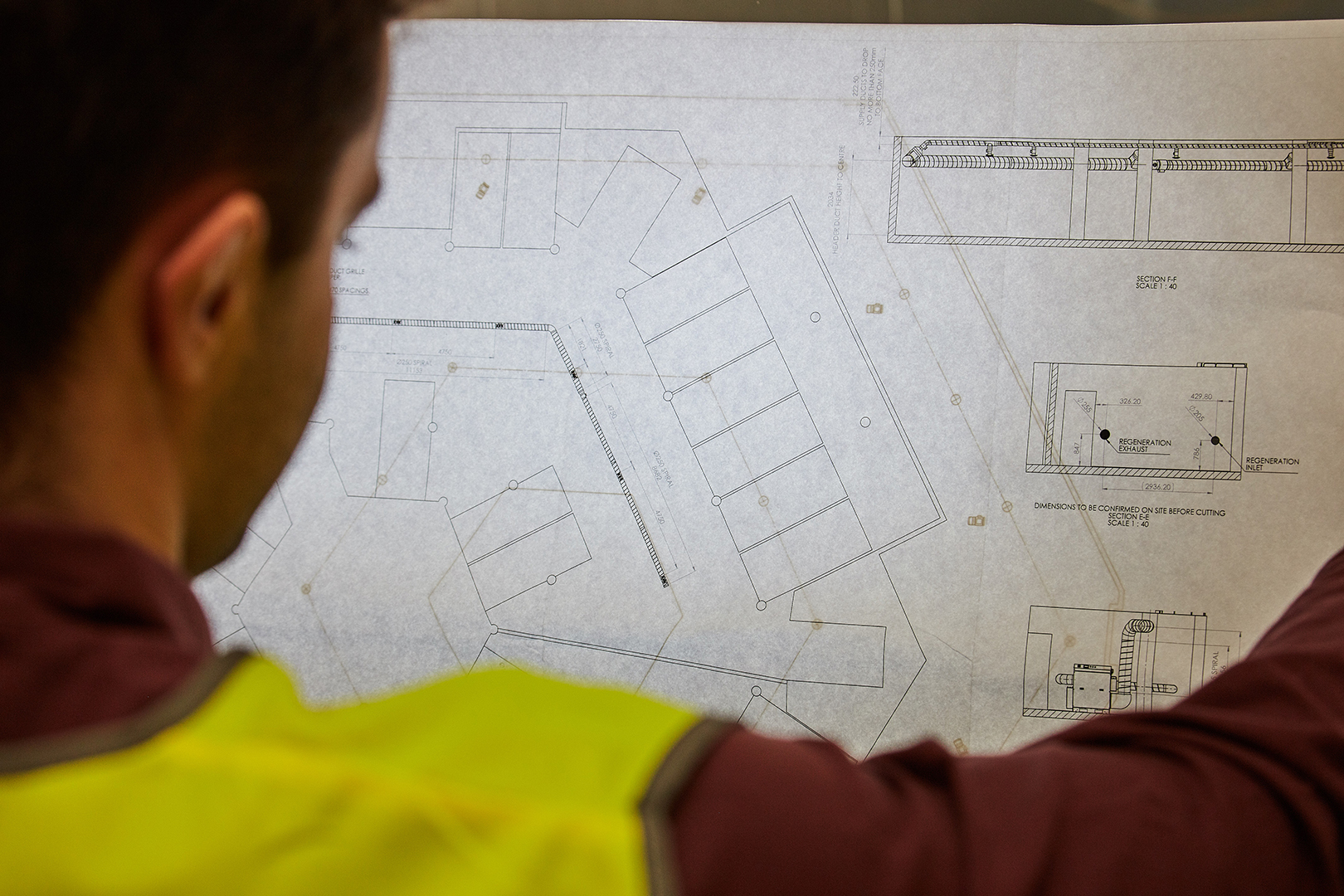 The quote
After the visit is concluded, we will have all the information we need. You have asked all the questions you wish; we will create a formal quote, which will include a comprehensive, in-depth explanation of the equipment we will use, how we have arrived at this solution, also what the metrics are in the current storage state and our guaranteed metrics after installation.
Once the quote is agreed, we will agree on a time scale for installation, and we will start engineering your solution well ahead of the installation date and liaising with you along the way.  As the initial installation date approaches, we will set a firm installation start date.
Installing your garage dehumidifier
On the agreed installation date our dedicated team of installation specialists will arrive on site and inform you of the processes involved in installing your new Protect system. Once the system is installed we'll test that the system is operating correctly and demonstrate to you how to operate the system.
We love showing our skillset off, so feel free, on the day, to engage with our engineers and ask all the questions you desire.  Engineering is our passion; we love talking about engineering.  Or, watch us at work, crafting your PROTECT environment.
The journey does not end here; you are a part of the PROTECT family now.  Our customer service team will always be on hand for you, night or day; we are only ever a phone call away.  We will also check in with you to ensure the system is still performing at its optimum.